Shop small and support your local community – and score a BONUS Gift Card for you! Give the gift of RELAXATION with a Gift Card or shop our boutique for the perfect gifts for your family and friends.
Boutique Retail (excl. skincare) 20% Off!
Yoga & Fitness Classes (Virtual & In-Studio!)
1 FREE class with 5 class package
2 FREE classes with 12 class package
3 FREE classes with 25 class package
2 FREE sessions with 8 pack
3 FREE sessions with 12 pack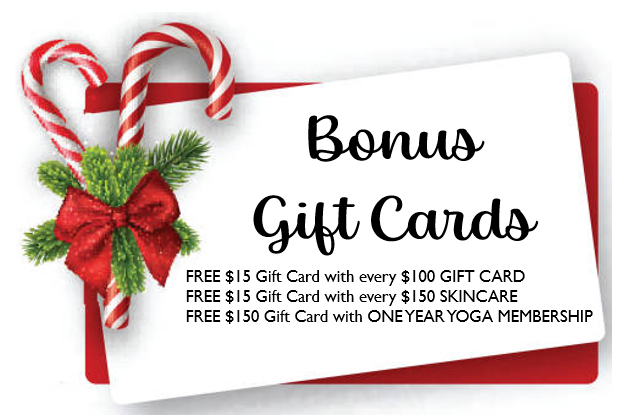 ***Offers valid through 11/27/22.  This page must be presented for redemption. Gift Cards purchased online must CALL to be sent FREE Gift Card. Free Gift Cards redeemable after 11/28/22.