Shop In Store
or Curbside Pick Up!
NOW THRU THE END OF THE YEAR: ALL BOUTIQUE ITEMS ARE 20% OFF! (Exclu. Skincare)
Stop in to check out our selection of gift items.  Tranquility is also offering hassle free curbside pick-up or Milford-delivery for all of your skincare essentials and gift items. 
Below are just a few of our boutique and retail items!  Please reach out to us for more infomation.
Skin Care
Our licensed estheticians are experts in the skincare industry.  We are proud to offer treatment-based facials and results oriented skincare lines.  Whatever your skin care goals may be, we have the proper tools for you.
Skin Ceuticals is skincare backed by science.  Skin Ceuticals is one of few skincare lines that is third party researched and tested.  Their high potency formulas are concentrated in pure actives and proven to penetrate optimally into skin.  Skin Ceuticals products are formulated to correct signs of aging, protect healthy skin, and prevent future damage.
Naturopathica is a certified organic skincare line.  Ecocert is the largest regulatory body for organic skincare and requires strict compliance for approval.  Ecocert monitors product manufacturing including where the product is grown, how it is processed, and finally packaged.  Naturopathica is grounded in transparency and potency.
In addition to our full inventory of Skin Ceuticals and Naturopathica, we are offering exclusive product packages!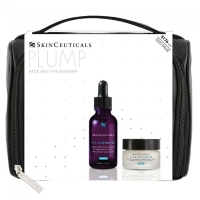 PLUMP Face & Eye Regimen / $160 ($198 Value!)
H.A. Intensifier & A.G.E. Eye Cream
H.A. Intensifer amplifies hyaluronic acid to improve appearance of skin's smoothness, firmness, and plumpness.  A.G.E. Eye Complex renews dull, dark circles and smooths out wrinkles and crow's feet.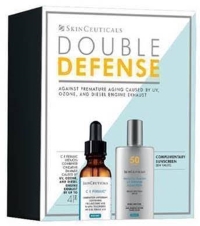 Antioxidant & SPF /  $166 ($201 Value!)
C E Ferulic / Phloretin & FREE SPF!
An antioxidant is a molecule that inhibits the oxidation of other molecules.  Oxidation is a type of damage that occurs when molecules lose electrons.  Free radicals are molecules with unpaired electrons, causing them to be unstable and highly chemically reactive.  These unstable molecules are generated by UV rays, pollution, and lifestyle factors like alcohol and cigarette smoke. Over time, free radical damage leads to visible signs of accelerated skin aging, including fine lines, wrinkles, laxity, discoloration, and even skin cancer.  While sunscreen is the first line of defense and essential for protecting skin from UVA and UVB rays, sunscreen rays filters may only protect skin from up to 55% of free radicals. Topical antioxidants work to neutralize free radicals and protect against UV damage. Incorporating a topical antioxidant and sunscreen into a daily skincare regimen provides complete protection from environmental damage.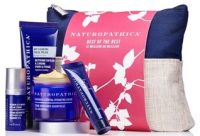 Best of the Best / $110
Calendula Essential Hydrating Cream (1.7 oz)
Oat Cleansing Facial Polish (2 oz)
Vitamin C15 Wrinkle Repair Serum (0.33 oz)
Arnica Gel (0.33 oz)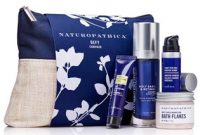 Defy Skincare Set / $134
Holy Basil & Retinol Ageless Night Oil (1 oz)
Vitamin C Revitalizing Lotion (0.33 oz)
Plant Cell Booster Serum (0.33 oz)
Sweet Birch & Magnesium Bath Flakes (1.7 oz)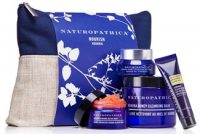 Nourish Skincare Set / $86
Manuka Honey Cleansing Balm (2.8 oz)
Manuka Honey Hydrating Gel Mask (0.5 oz)
Sweet Cherry Brightening Enzyme Peel (0.33 oz)
Gotu Kola Intense Repair Balm (0.88 oz)
Jewelry, Clothing, Gifts
Choose from stylish rings, bracelets, necklaces, earrings and more. Our unique accessories compliment the perfect outfit!  Feeling generous?  Give gifts of luxury to your friends and family! Body scrubs and oils, yoga and fitness active wear, custom jewelry, soy candles and diffusers, doTerra Essential Oils!
——————————————————————-
Pashmina & Cashmere Shawls – Immerse yourself in culture through fashion!  Intricate handmade shawls and scarves from India will have you looking and feeling chic and sophisticated.  These fine products are made by the same Gucci, Hermes of London, and many more!
100% Cashmere – $59.99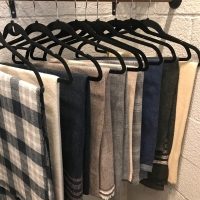 100% Pashmina – $89.99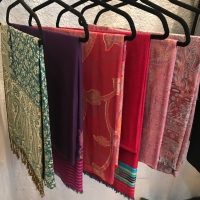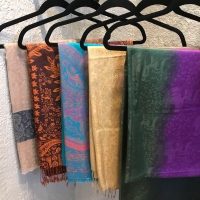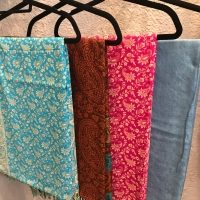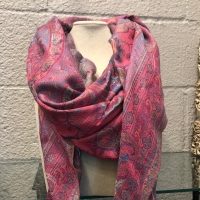 ---
Light Shawls –  $20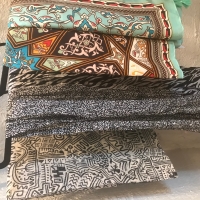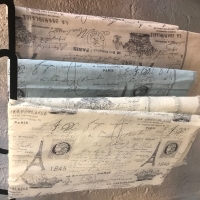 ——————————————————————-
Weekender Bags –  $32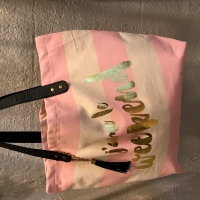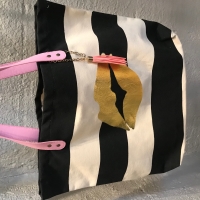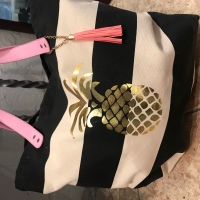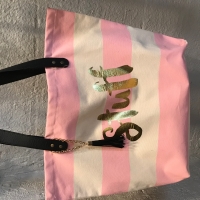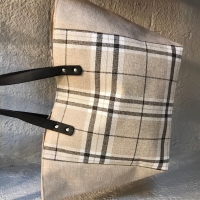 ---
Beach Bags –  $30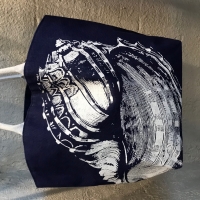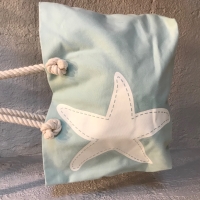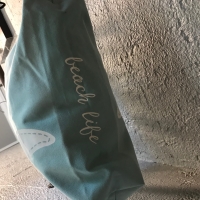 ——————————————————————-
doTerra Essential Oils – Through industry-leading, responsible sourcing practices, doTERRA maintains the highest levels of quality, purity, and sustainability in the essential oil industry.  There are no contaminants, fillers, or adulterations. Every batch of doTERRA essential oils goes through a rigorous testing process and is sent to an independent third party for further testing and validation.  If the oil passes the tests, it's labeled as CPTG – Certified Pure Therapeutic Grade®. When you see the CPTG® label, you know you're using the purest essential oils on the market.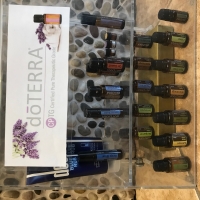 | | |
| --- | --- |
| Douglas Fir | $95.00 |
| LemonGrass | $20.00 |
| Bergamot | $38.00 |
| Eucalyptus | $20.00 |
| Lavendar | $28.00 |
| Lemon | $20.00 |
| Lime | $17.33 |
| Melaleuca | $30.00 |
| Oregano | $32.00 |
| Peppermint | $28.00 |
| Wild Orange | $16.00 |
| Deep Blue | $45.00 |
| Tea Tree | $28.00 |
| | |
| --- | --- |
| Oil Blends | |
| Breathe | $30.00 |
| On Guard Oil | $45.00 |
| | |
| Etc. | |
| Deep Blue Rub | $39.00 |
| Introductory Kit | $30.00 |
| Peppermint Beadlet | $18.00 |
---

Cottage Greenhouse Bubbling Bath – Wild Ginger & Agave – $32 
Cottage Greenhouse Dry Body Oil – Wild Ginger & Agave – $24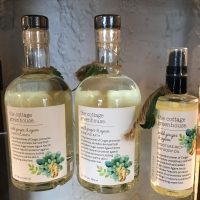 Cottage Greenhouse Salt Scrub – Sugar Beet & Blossom – $35
Cottage Greenhouse Salt Scrub – Wild Ginger & Agave – $35
Cottage Greenhouse Salt Scrub – Japanese Plum & White Tea – $35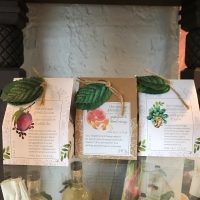 Cottage Greenhouse Hand & Body Lotion – Violette Fig & Black Currant – $35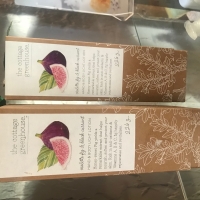 Cottage Greenhouse Fruit Relaxation – Travel & Gift Set – $37
Grapefruit & Blood Orange Hand & Body Lotion, 2-oz.
Violette Fig & Black Currant Bubbling Milk Bath, 2-oz.
Violette Fig & Black Currant Fine Salt Scrub, 1-oz.
Cucumber & Honey Nourishing Lip Repair, 0.15-oz.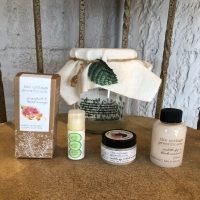 Cottage Greenhouse Veggies Travel & Gift Set – $37
Cucumber & Honey Handcreme, 2-oz.
Sugar Beet & Blossom Foaming Bubble Bath, 2-oz.
Carrot & Neroli Fine Salt Scrub, 4-oz.
Lip Balm, 0.15-oz.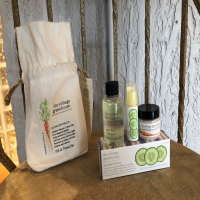 HEMPZ Body Lotion – Sugarcane & Papaya – $23
HEMPZ Body Lotion – Milk & Honey – $23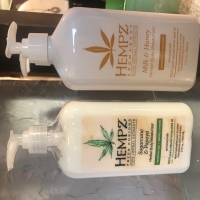 ---
Soy Logic Candles – hand poured soy candles – $30
Himalayan Salt Sage / Belgian Linen / Milk / Valencia Orange / Green Tea Lavender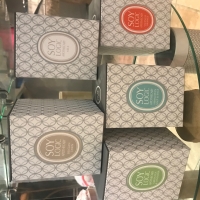 ---
White Lion Luxury Tea Tins (18ct) – $19
Green Passion / Citron Green / Blueberry Acai / Tranquility Herbal / Tuscan Garden / Vanilla Dulce / White Ambrosia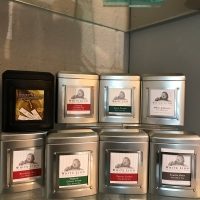 White Lion Luxury Green SET – $29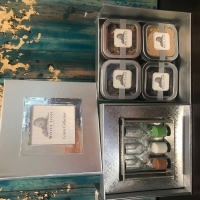 ——————————————————————-
Bracelets – $20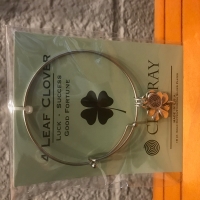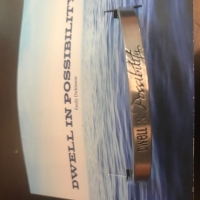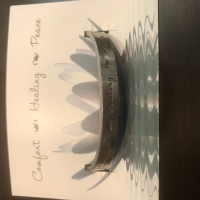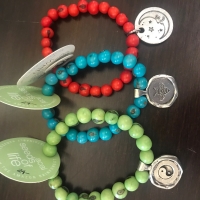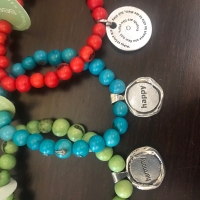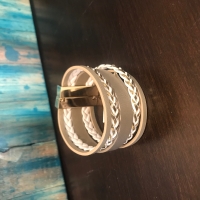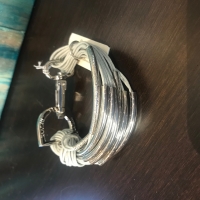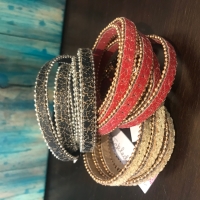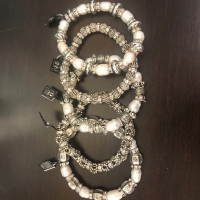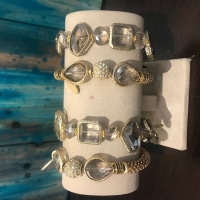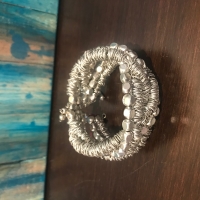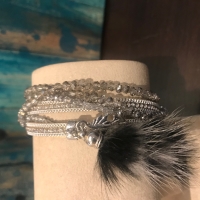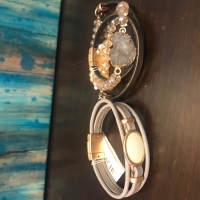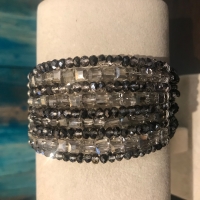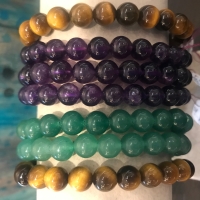 Bangles – $3 for $15 / $6 each
——————————————————————-
Necklaces – $15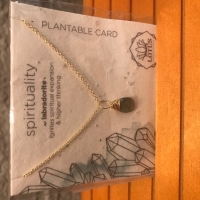 Long Necklaces – $20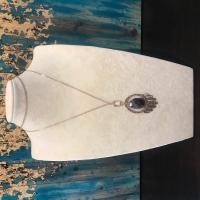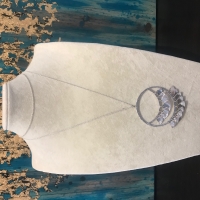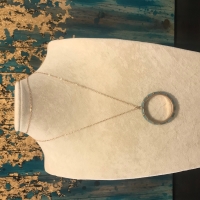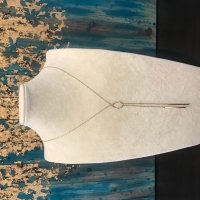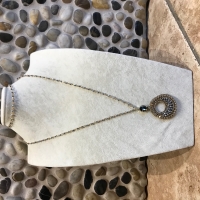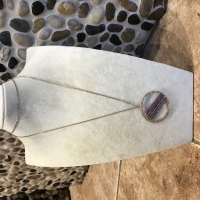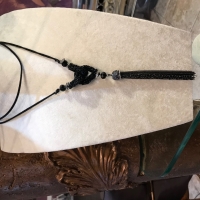 Statement Necklaces – $25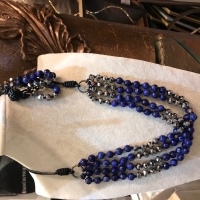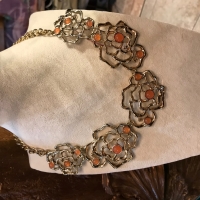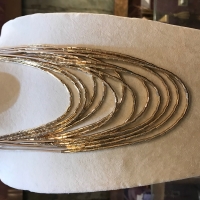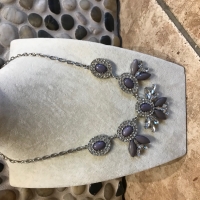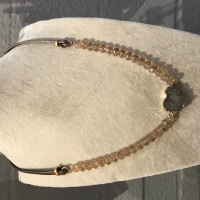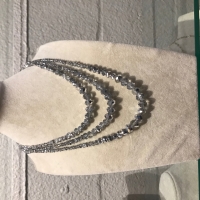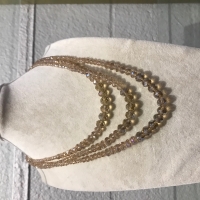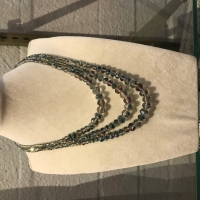 ——————————————————————-
Earrings – $15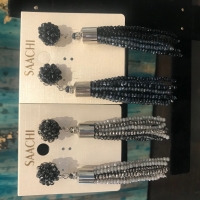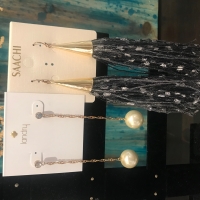 ——————————————————————-
Charm Bowls / Jewelry Dishes – $12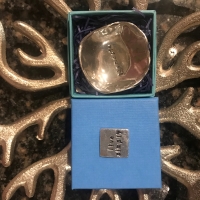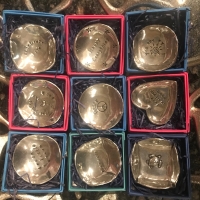 ——————————————————————-
Clothing –  $15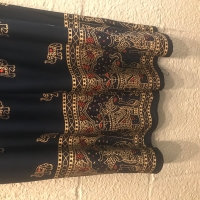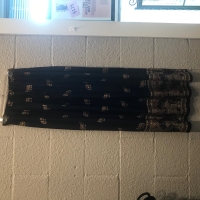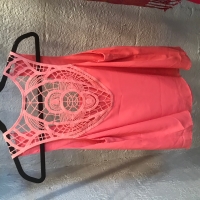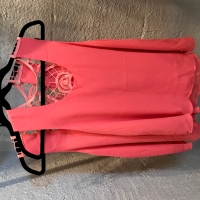 ——————————————————————-
Gifts –  $15
Diffusers / Luxury Soap / Mugs / Picture Frames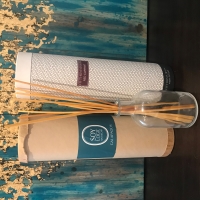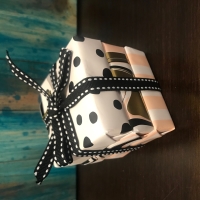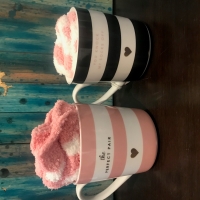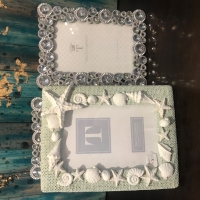 Gift Sets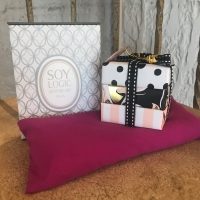 Relax Set – $40
Soy Logic Candle
Eye Mask
Sweet Soaps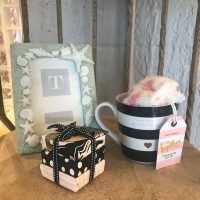 Morning Sea – $40
You Knock My Socks Off Mug & Socks
Sea Shell Picture Frame
Sweet Soaps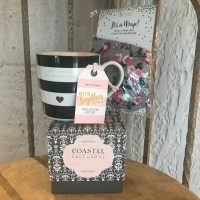 Refresh – $50
You Knock My Socks Off Mug & Socks
Coastal Body Butter
Head Wrap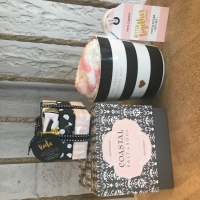 Sweetness – $50
You Knock My Socks Off Mug & Socks
Coastal Body Butter
Sweet Soaps
Gift Cards
Give the gift of wellness with a click of a button!  In addition to offering physical gift cards at our location, we offer gift certificates for purchase online.  These certificates can be emailed directly to the special person you are purchasing for, or you can print them at your convenience.   Either way, your recipient is sure to appreciate your thoughtfulness in supporting their journey to wellness and Tranquility.
We offer treatments and services to suit all desires.  Luxurious massages, restoring facials, couples treatments, spa-day packages, skincare products and unique boutique items, and yoga and fitness classes!  The possibilities are endless.  Unsure of what your recipient might enjoy?  Choose any dollar value for your recipient to put towards any of our spa services, classes, and retail choices!