Class Schedule / Class Descriptions / Instructor Bios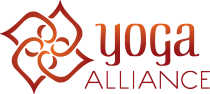 Tranquility is incredibly proud to now be recognized as a YOGA ALLIANCE Registered YOGA SCHOOL.  This recognition includes us in a global community of yoga schools and teachers that represents the high quality, safe, accessible, and equitable teaching of yoga.
Class Reservation
All class attendance (in-studio & virtual) must be reserved through MINDBODY.  Visit our class calendar to choose your class and you will be prompted to enter our studio partner, MINDBODY.
Create an account. RETURNING STUDENTS: please note that you MUST create an account with the email address that you already have on file with us.  This is the only way that your existing memberships and packages will link up.
You can view the schedule and view our pricing options.
Click on day and time to find your class. Click BOOK.
At this time you can select your payment options and proceed with signing in for your desired class.
Your Tranquility Class Visit:
You MUST sign into all classes using the Mind & Body booking app. You must sign up AT LEAST 1 hour PRIOR to class start time.  See below for booking instructions.  There is a $12 cancellation fee for any no-shows or cancellations within 8 hours of class start time.
Payment for classes must be made through the app. We will no longer be accepting payment at the studio or spa.  Failure to pay ahead will result in not being able to participate in the class.
Once you arrive at the studio, enter through the side entrance.
Bags and pursues are not allowed inside of the studio, please leave your non-essential items at home or in the car.
Pricing
Monthly Unlimited – $89
Drop in $20

5 Classes for $85 (expires in 2 months)

12 Classes for $180 (expires in 4 months)

25 Classes for $325 (expires in 6 months)
Intro Rate NEW Members – $69 for first month UNLIMITED